About JIEA
What's JIEA?
The JIEA was established in 1993 with the objective of promoting international exchange with the sister-cities of Gyeongsan, Vancouver and other cities around the world.
The JIEA promotes and supports the cultural exchange of citizens all over the world in a grass-roots level, overcoming differences in language and customs through various international events and activities, such as language lessons and culture exchange events.
The JIEA promotes mutual international understanding and friendship, and contributes to lasting world peace.
Japanese lesson for those whose mother tongue is not Japanese
How about learning Japanese?
Let's speak Japanese and enjoy life in Joyo!!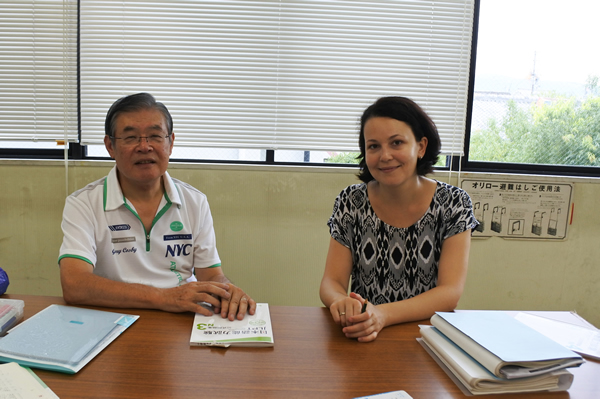 ▼WHEN  Please contact us.
▼WHERE  ・JIEA Mon-Fri, 10am-17pm
      ・Palette Joyo
       Mon-Fri night (except Thu),
              17am-21pm
       Sat and Sun, 10am-21pm
▼FEE   Free
       ( Fee for materials if necessary)
* All lessons are taught by volunteer-teachers.
* Annual membership fee(\3,000) required. 

Becoming a member of JIEA
*About members
There are individual,group and corporate members who cooperate with JIEA and pay the prescribed membership fees.
*How to join the membership program
Please fill out and submit the membership application form.
*Membership fee
・ Individual Membership: Annual membership fee of 3,000 yen.
・ Group Membership: Annual membership fee of 10,000 yen. 
・ Corporate Membership: Annual membership fee of 20,000 yen.
*Membership benefits
・Free or priority subscription to JIEA newsletters, reports, and other publications.
・Discount and priority enrollment/admission for participation in JIEA events.
・Announcements of and priority invitations to get-togethers, lectures, exchange parties, and other activities organized by JIEA.
*How to pay the membership fee
Membership period :Single fiscal year (valid until next March 31,)
1. You can visit our office directly and pay the fee.
2. Or the fee is also payable to the bank accounts below:
Account Name: JOYOSHI KOKUSAI KORYU KYOKAI
・ Bank of Kyoto (Joyo branch) Savings Account # 769179
・ Nanto Bank(Joyo branch) Savings Account # 212144
・ Kyoto Chuo Shinyo Kinko(Terada branch) Savings Account #3188317
・ JA Kyoto Yamashiro(Joyo branch) Savings Account #1551604
・ Post Office Savings Account # 00950-8-109891
If you have any additional questions about JIEA, please feel free to contact us.
Contact us!
Joyo International Exchange Association (JIEA)
〒610-0121
Seiho Bld. 2F 7-4 Nishinokuchi Terada Joyo Kyoto
tel: 0774-57-0713
fax: 0774-57-0714
E-mail:inquiry@jiea.jp
OPEN: Monday to Friday 9:00~17:00
CLOSED: Sat and Sun, National holiday, 12/29~1/4